Portable Sink in Classroom
POLICY:
NOCAC maintains safe and sanitary equipment to be used for proper hand washing.
PROCEDURES:
This is a "

hand washing

" sink only.

NOCAC Staff may refer to the Hand Washing Policy for further guidance.

Do NOT wash dishes or equipment in this sink.
Do NOT dispose of Food or Beverage in this sink.
This sink is NOT to be used for tooth brushing.
Water will be changed daily.

Fresh water will be filled into the 5 gallon water tank before children arrive at the center.
Waste water from the 6 gallon tank will be emptied after children leave the center.
Document on the Portable Sink Cleaning Log daily.

This sink is not to be used for regular hand washing that takes place after toileting.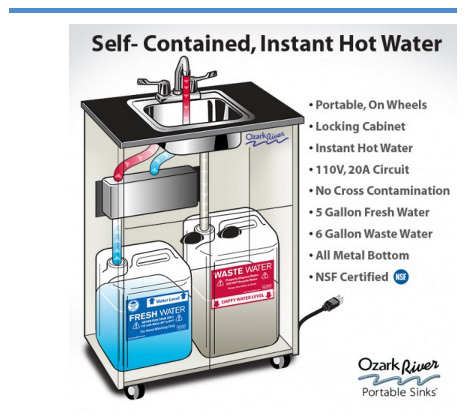 Forms and Additional Guidance:
This policy complies with the following

Head Start Program Performance Standard:
 
 
ODJFS Child Care Manual:
 
Center Rules 5101-2-12
CACFP Regulation:
 
 
Caring for Our Children:
 
 
Other Sources:
 
 
| | | | | | |
| --- | --- | --- | --- | --- | --- |
| Effective Date: |   | 8/7/17 | Reviewed Date: |   | 6/8/22 |
| Approved By Policy Council: |   | 8/7/17 | Revision Approved By Policy Council: |   |   |