Interested in Receiving Child Care Benefits?
---
ELIGIBILITY FOR THE CHILD CARE PROGRAM: Caretakers (Parents)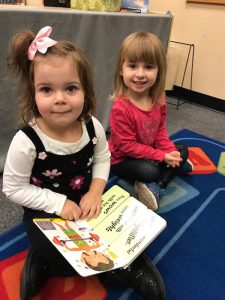 Must be working or attending school.
Must have physical custody of your child.
Must reside in Auglaize, Defiance, Fulton, Hancock, Hardin, Paulding, Van Wert, or Williams counties. Services are also available in Henry County.
Initial gross monthly household income* for your family size must be equal to or less than 142% of the Federal Poverty Level (FPL). To maintain eligibility, a family's income must be at or below 300% of FPL.
*Gross monthly household income means your total income before taxes.  This includes: paycheck, child support, cash assistance, social security, disability, etc.
An application is available to apply for the Publicly Funded Child Care program.