Making a Difference – In-kind Contributions
---
"In-kind" is donated volunteer time, space or services provided by parents and the community. Cash donations may also be donated to the program as "in-kind". When you volunteer with Head Start, you are truly giving back to your community because without this in-kind match, Head Start cannot obtain federal funding to operate.
Volunteers play an integral part in the success of NOCAC Head Start. By donating time and expertise, volunteers make it possible for Head Start to extend programs and initiatives far past what budget or staffing restraints might otherwise allow. Please contact our agency at 419-784-5136 to learn how you can become a volunteer with NOCAC Head Start.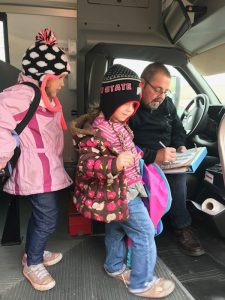 Volunteer Opportunities:
Read or assist in other classroom activities
Assist staff and Head Start families at various Parent/Child events
Assist with literacy events for Head Start children and their families
Serve as a Community Representative on the NOCAC Head Start Policy Council
College Student Opportunities:
Use as a student teaching and practicum placement
Volunteer in a Head Start classroom
Gain research, writing, and editing skills by assisting with grant writing
Use Head Start as a resource for projects and papers
Gain public relations/marketing skills by participating in the family recruitment process.